Born and raised in the Lakeview neighborhood of New Orleans, Lindsey has always been intrigued by Real Estate. She grew up fascinated by the unique architecture of not just her neighborhood, but of how each neighborhood throughout the city had their own distinct style. As she said, "I can walk into a home blindfolded and tell its an Uptown home or Lakeview home, or a Garden District, etc." That love for the unique characteristics of the varying New Orleans neighborhoods drew Lindsey towards a career in Real Estate.
In her first year in Real Estate Lindsey brought in close to a million dollars in sales. Her career in Real Estate builds on her experience in sales and utilizes her business degree from University of New Orleans. She loves that this career lets her meet so many people from all walks of life. She loves seeing the quickness of individuals as they seek out their next place to call home. Lindsey enjoys finding what works for each buyer as one aspect of a home may work for one but that same home feature could be an absolute no go for another buyer. It is a humbling experience for her to help shape the lives of her buyers by finding them their home.
Lindsey's sweet, friendly and personable charm is what makes her such a joy to work with. She treats everyone she works with as her friend, which reassures buyers that she truly has their best interest in mind. Her kind and bubbly personality really set her apart from other agents in the field.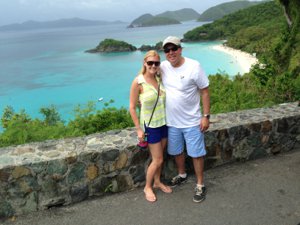 Outside of Real Estate you're liking to catch Lindsey zig-zagging about the city. The doting mother of three boys has her hands full with her children's athletic activities. Her one son is in travel basket ball, baseball for this school and baseball for the ballpark. Her other son is doing flag football and baseball. And her eldest is about to graduate from high school. Lindsey also helps her husband by handling the marketing campaigns for his law firm. Despite the hectic schedule between selling homes, tackling marketing campaigns, and juggling sport schedules; Lindsey still finds time to enjoy the various festivals around the city. She also likes to sneak some time into her busy schedule to indulge in her guilty pleasure of some reality TV. She can be caught time to time taking in some "Don't Be Tardy" as the over the top drama and personalties absolutely crack Lindsey up. Lindsey also likes to find ways to give back to her community. She particularly loves giving to the March of Dimes, as her youngest son was also a premie and spent seven weeks in the NICU. Lindsey also loves to shop, exercise and go to brunch with her girlfriends.
In fact, it was the close relationship with one of the girlfriends that she often hits the gym and brunches with that led Lindsey to Mirambell Realty. Her close friend, and now fellow Realtor, Karla Copping, introduced Lindsey to Craig Mirambell. Lindsey knew that working for Mirambell would be the best fit for her as she was drawn to the smaller boutique style brokerage and that MBell was a modern, professional technology driven brokerage.